One of the most corrupt Administrations EVER in U.S. history, Bush_Cheney, created the Department of Homeland Security and career politician Joe Biden helped to draft the PATRIOT ACT.  The evolution of this diseased framework is at the crux of America's systemic political corruption.
---
The Swamp is doing the Auditing!
November 14, 2020 | By Amazing Polly | Video
"EMERGENCY! BIG TECH, SOROS & GATES AUDITING ELECTION & DID MAIL-IN BALLOTS!!
REFERENCES BELOW.
"I have made a MAJOR discovery – this is not Dominion, Hammer Or Scorecard!
US Department of Homeland Security Partnered with Deep State, Big Tech & Soros swamp via an NGO called VotingWorks and their software called ARLO. The audits are NOT SAFE! Please listen and share!
The Hill article on DHS partnership in 2019:https://thehill.com/policy/cybersecurity/471577-dhs-cyber-agency-invests-in-election-auditing-tool-to-secure-2020
---
November 24, 2020 | By James Corbett | The Corbett Report | Video
"If you are advocating for lockdowns, you are complicit in tearing families apart. You are complicit in inflicting untold suffering on millions of people around the world. You are complicit in casting the poorest and most vulnerable in our societies into even further grinding poverty. You are complicit in murder.
TRANSCRIPT
This is James Corbett of corbettreport.com.
In 2006, a 15-year-old high school student from Albuquerque, New Mexico won third place in the Intel science and engineering fair for her project on slowing the spread of an infectious pathogen during a pandemic emergency. Using a computer simulation that she developed with the help of her father, she argued that in order to slow the spread of the disease, governments should implement school shutdowns, keep kids at home and enforce social distancing.
Incredibly, that third place high school science fair project can be tied directly to the lockdown policies being implemented by governments around the world today. You see, that father that she developed her computer simulation with was no average doting dad, but a senior researcher at Sandia National Laboratories who at that time was working on pandemic emergency response plans for the US Department of Homeland Security. His proposal to implement school shutdowns and, if need be, workplace shutdowns in the event of a pandemic emergency was developed at least in part in response to his daughter's high school project.
Now those advocating for lockdowns have seen the destruction and death that those policies have wrought this year and we are living through that right now. Not only are people being deprived of their livelihoods and forced into grinding poverty as a direct result of these shutdowns, but now the undeniable truth is that if you are advocating for lockdowns, you are advocating for some portion of the population to be consigned to death.
This is no longer debatable. It is even openly admitted—although months too late by the World Health Organization."
Link To Full Article @ Source     Link To Video
---
Corruption: The Department of Homeland Security Is a Mess of Misconduct and Ineptitude
September 10, 2019 | By J.D. TUCCILLE |  Source |
"Longstanding discipline problems at DHS provide a glimpse of what fans of bigger government on the right and left would inflict on us."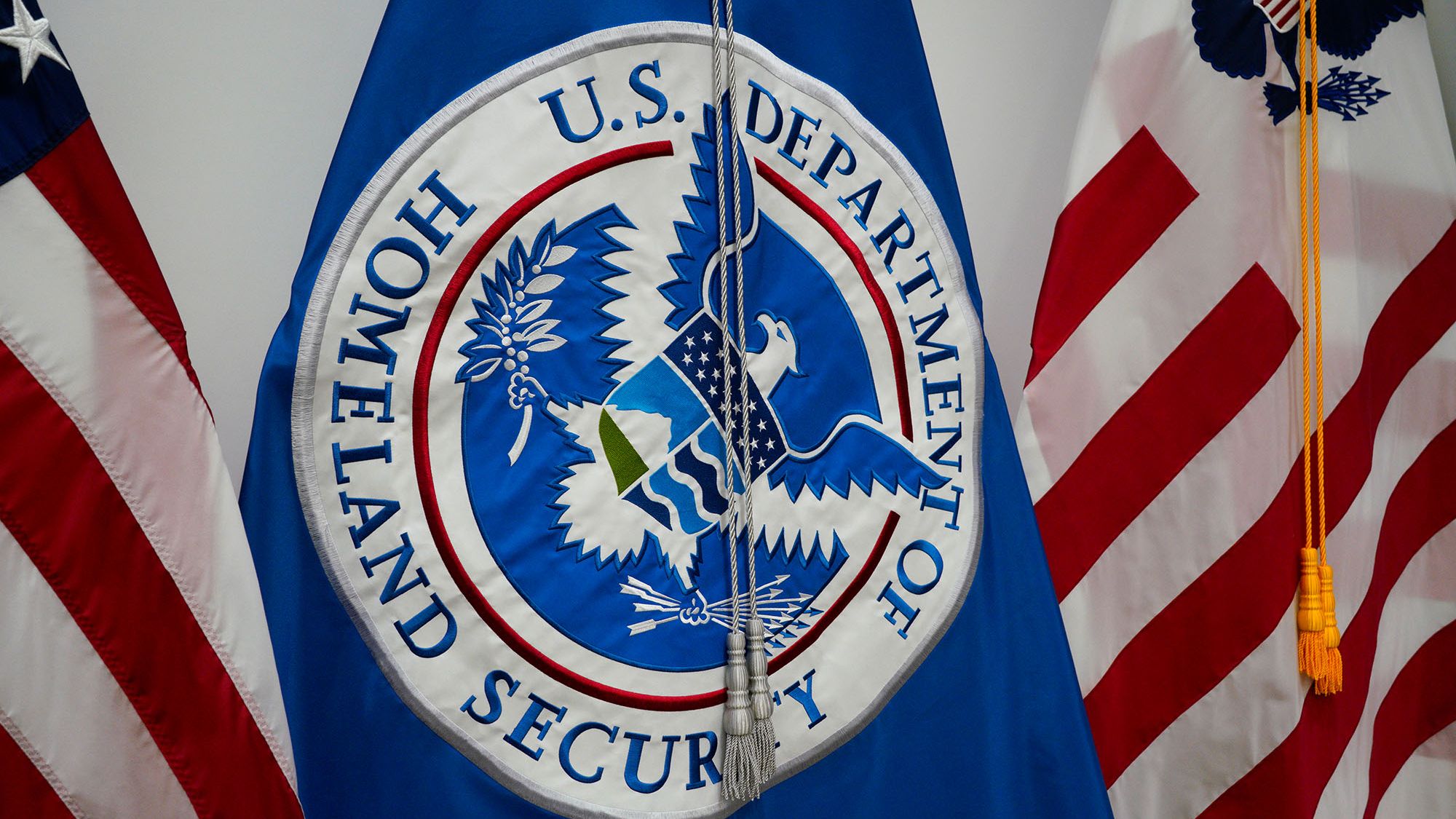 "With bigger government now popular on both the nationalist right and the progressive left, it's an appropriate moment to review what constitutes existinggovernment. A recent inspector general's report may offers some crucial insights. The report shows that the inner workings at the most recently created executive department—the Department of Homeland Security (DHS)—are a mess despite years of warnings about problems in its component agencies.
"The Department does not have sufficient policies and procedures to address employee misconduct," notes the new report from the DHS Office of the Inspector General (OIG), dated June 17, 2019. "Specifically, the Department's policy does not include procedures for reporting allegations of misconduct, clear and specific supervisor roles and expectations, or clearly defined key discipline terms used across the components."
As examples of what constitutes misconduct among DHS employees, the report mentions "being absent without leave, improper use of a government-issued credit card, and sleeping on the job." That sort of petty, but damaging, misbehavior probably represents the most common sort of misconduct. But bad behavior also includes much more serious issues, too.
Keeping a handle on that sort of misbehavior could potentially be a big job. "Although DHS has no department-wide misconduct allegation data, the Joint Intake Center for U.S. Customs and Border Protection (CBP) and U.S. Immigration and Customs Enforcement (ICE) received more than 16,368 allegations of misconduct and other reportable information in fiscal year 2014 alone," notes OIG.
Unfortunately, there's nobody really in charge of making sure DHS employees don't run amuck. The "Employee Relations office has limited staffing to perform these functions and staff do not believe they are responsible for managing the allegation process," states the OIG report.
This is a pretty remarkable state of affairs 17 years after the Department of Homeland Security was established in the wake of the 9/11 terrorist attacks. The department is now massive and includes such familiar agencies as CBP, ICE, the Federal Emergency Management Agency (FEMA), the Secret Service, the Transportation Security Administration (TSA), and the Coast Guard.
Agencies do have their own internal disciplinary procedures, as illustrated by the CBP and ICE misconduct numbers. Yet there's no DHS-wide standard for tracking or penalizing bad behavior by government employees. And the individual agencies can be very bad at policing themselves."
---
Bush Creates Office of Homeland Security , October 8, 2001
By ANDREW GLASS
"With congressional approval, the Department of Homeland Security was established on Nov. 25, 2002, under the provisions of the newly enacted Homeland Security Act. The goal was to consolidate many U.S. executive branch organizations related to "homeland security" into a single Cabinet agency. In all, 22 agencies were incorporated into the new department.
Its creation marked the most substantial reorganization of federal agencies since the National Security Act of 1947, which placed all military departments under a secretary of defense while creating the National Security Council and Central Intelligence Agency."
---
Link to 2014 Article_Make America Safer: Shut Down the Department of Homeland Security
"General Mismanagement
DHS has suffered from management failures since the beginning. It has long been on the Government Accountability Office (GAO)'s "high risk" list of troubled federal organizations."
---
Link To Document_The Department of Homeland Security _ George W. Bush_2002
---
USA PATRIOT ACT
Link To UNITING AND STRENGTHENING AMERICA BY PROVIDING APPROPRIATE TOOLS REQUIRED TO INTERCEPT AND OBSTRUCT TERRORISM (USA PATRIOT ACT) ACT OF 2001
---
Implementation Plan for the National Strategy for Pandemic Influenza  
-George W. Bush Administration May 2006
"Our Strategy outlines how we are preparing for, and how we will detect and respond to, a potential pandemic." 
"The International Partnership for Avian and Pandemic Influenza, which we launched at the United Nations in September 2005, has encouraged openness and coordinated action by the international community."
"This Implementation Plan for the National Strategy for Pandemic Influenza further clarifies the roles and responsibilities of governmental and non-governmental entities, including Federal, State, local, and tribal authorities and regional, national, and international stakeholders, and provides preparedness guidance for all segments of society."
Link To Full_pandemic-influenza-implementation-2
---
Biden-Obama TRACK RECORD OF CORRUPTION: PATRIOT ACT, NEW WORLD ORDER, UN Agenda, Shady Business Dealings, Put The American People's Liberty, Finances, and Security Last
---
Handoff–U.S. Governors & The Trump Administration Following The WHO-China, Bush-Cheney, Obama-Biden, Pandemic Playbook?; September 11, 1991: Agenda 21 Kickoff with G.W. Bush Sr.
---
Systemic Corruption? Governors Organize CV Panic, Cause Economic Disaster In Their States, Release Thousands of Inmates, Lockdown Law Abiding Citizens
---
Over the Years: How Pelosi, Soros, & Co. Maintain Systemic Corruption In D.C.
---
2020 election cost $14 billion, blowing away spending records; meanwhile, systemic corruption and politician's unconstitutional lockdowns are causing despair, economic destruction, hunger, and homelessness in America